First national
NFT collection

featuring сats of the Armed Forces of Ukraine
Create NFT-cat
Choose the number of cats, suitable payment method and get your collectible cats in just a few clicks. Let's bring victory together!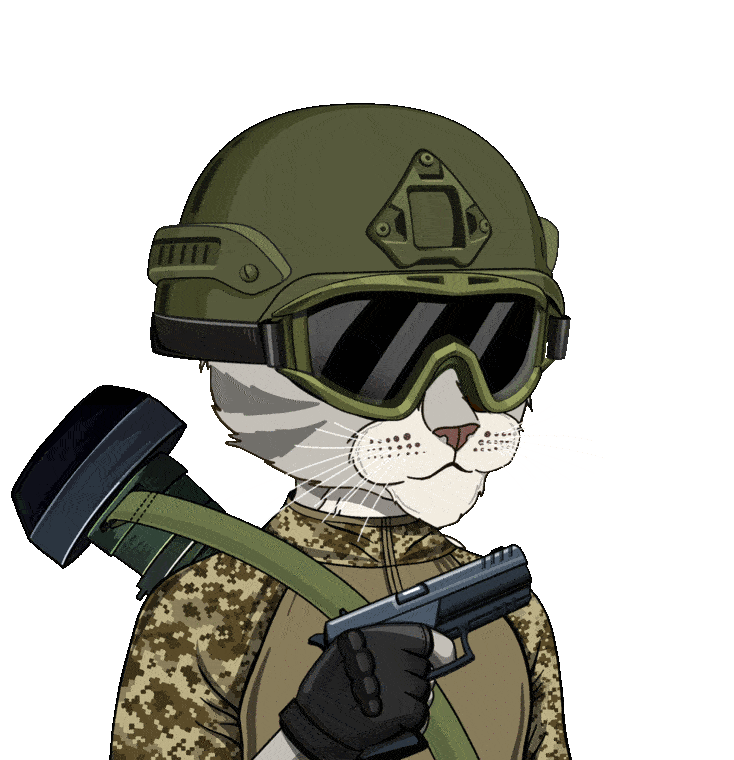 Created in cooperation with
The official fundraising platform of Ukraine, launched by the President of Ukraine, Volodymyr Zelenskyi.
Crypto-media No. 1 in Ukraine - everything about blockchain and cryptocurrencies in simple terms.
Project goal
40,000,000 UAH
4x
naval drones for the UNITED24
Raise 40 million hryvnias to donate them via UNITED24 platform.
More on drone fleet
The UACatsDivision means 10,000 unique NFT hero cats
Buy cats from the UACatsDivision collection - be part of the Ukrainian victory!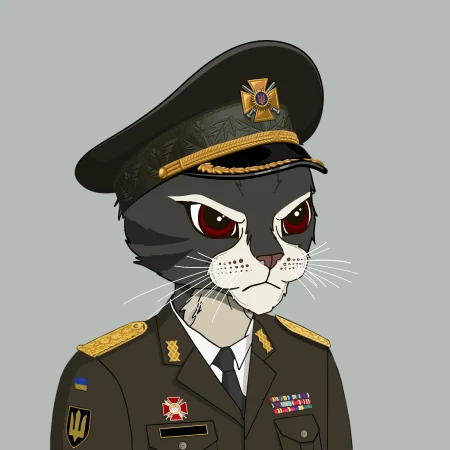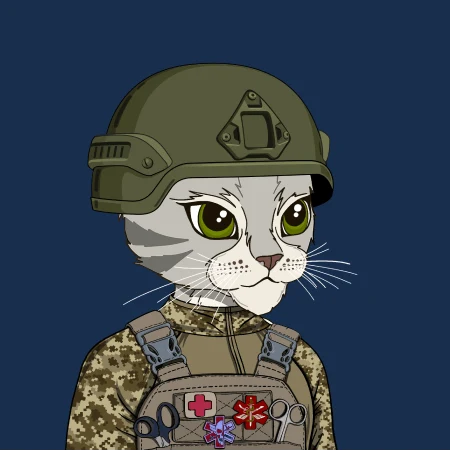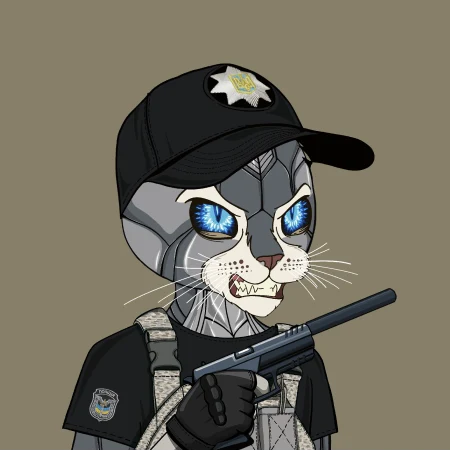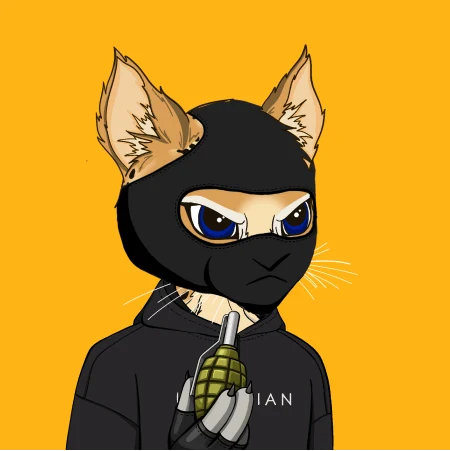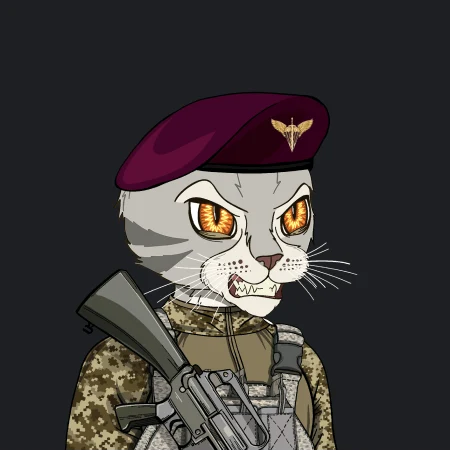 UACatsDivision is an NFT collection of 10,000 unique cats on the Ethereum blockchain.
A TD cat, a marine cat, a pilot cat, a police cat, etc. Everyone who defends our freedom today will find themselves among the fluffy heroes.
Each cat is unique and generated with more than 100 different options of emotions, clothes, etc.
Quantity – 10,000 NFT
Blockchain – Ethereum
Cost – 0,065 ETH
Standard – ERC-721
Royalty – 5% (All funds will be sent to charity and aid for Ukraine)
*One hundred cats are being withheld from the sale. These will be used for marketing and promo purposes to encourage collection kickoff and growth.
Follow us
Welcome to the club UACatsDivision
Being a UACatsDivision cat is not only honorable but also practical!
Exclusive club UACatsDivision
You get unique access to an exclusive club, and the first thing we will do together is choose names for each naval drone.

Collection owners will get access to closed channels and a forum.
NFT cat is your Digital ID
Use UACatsDivision NFT as an avatar on social networks or messengers.

That's the best way to show the world our heroes through our own profiles.
100% of funds is donated via UNITED24
By buying NFT from the collection, you donate funds via UNITED24.

The key partner and beneficiary of the collection is the UNITED24 platform.
A piece of digital art and a collector's item
You will become the owner of a unique NFT, which is not just a work of art but can be worth much more than its initial price.

You can always resell NFTs on any marketplace that supports Ethereum NFTs.
The best digital gift
UACatsDivision NFT can be easily gifted. Just imagine how perfect this gift will be on Ukrainian Victory Day!
How does it work?
1
On the day of the project's start, an NFT collection generating will become possible on the website uacatsdivision.com
2
To receive NFT, the user must connect their crypto wallet to the Internet browser.
3
The user pays the NFT creation cost and the network fee.
4
The user receives an NFT token in their wallet; thus, it becomes their property.
5
The project receives funds in its wallet for each NFT paid by the user.
6
After the entire collection generation, funds will be donated via UNITED24 platform.
All funds received will be permanently recorded in the blockchain and available to the general public.
Follow us
Destined for success and victory
With you, we are creating a collectible online attribute that will demonstrate the unity of the whole world in support of Ukrainians.
100%
to help the UNITED24
40,000,000 UAH
For 4 units of the world's first naval drone fleet
Supported by
4x
Why did we opt to donate to United24, and how could they help?
Multipurpose unmanned surface vehicles are a unique Ukrainian project.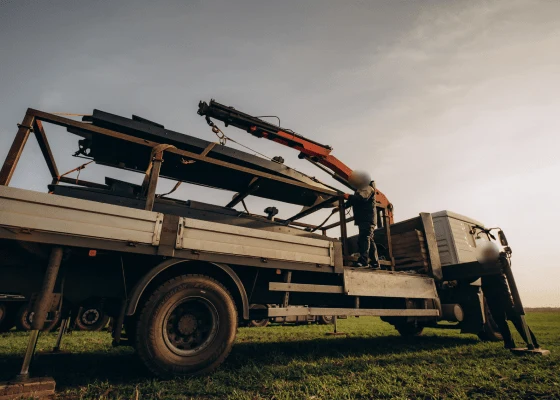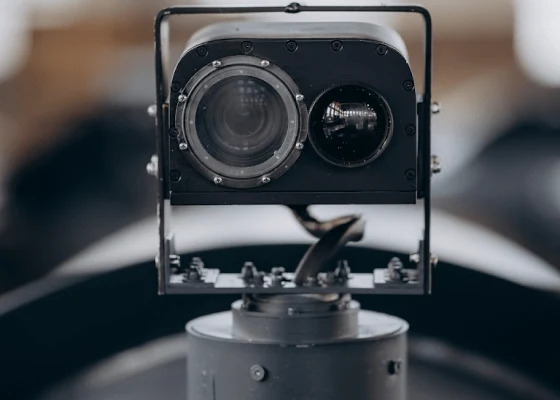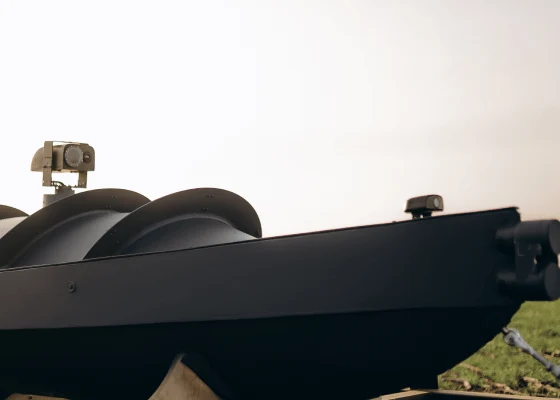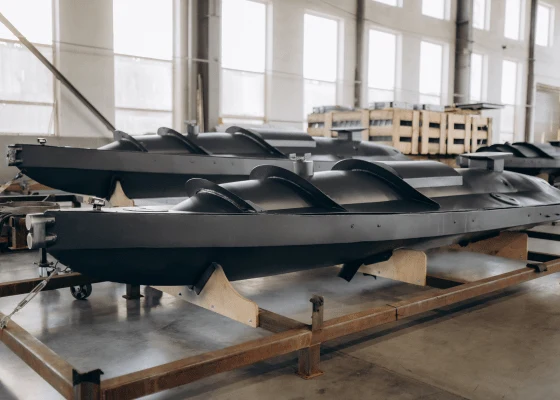 Fundraising platform UNITED24 has started fundraising for a fleet of naval drones. Its main task is to protect the waters of Ukrainian seas and peaceful cities. The fleet will also help unlock the corridor for civilian ships transporting grain worldwide.

The marine drone is a unique and secret Ukrainian project. One unit costs 10 million hryvnias. The price includes a drone equipped with an autopilot system, video subsystems, including night vision, communications that are protected from the influence of electronic equipment, backup communication modules, as well as a ground autonomous control station, transportation and storage systems, and data center.
Roadmap & Strategy
We want to share with you the UACatsDivision roadmap that highlights our strategy and helps us to get closer to our goals. A roadmap explains the story, demonstrates the progress and the big picture of the project, and helps you understand where you need to go next.
Q4 2022
The Beginning
Development of an idea;
Finding like-minded people and team creation;
Search for artists and the first designs of NFT-cats.
Q1 2023
Launching
Partnership with UNITED24 and Incrypted;
Announcement of the collection and marketing kickoff. Partnerships with like-minded projects and influencers;
Start of NFT-cats minting on the UACatsDivision website;
Listing UACatsDivision collection on OpenSea;
Blue chip on OpenSea;
Initiation of VIP club of UACatsDivision.
Q2 2023
VIP Club of UACatsDivision
Continuation of the UACatsDivision media campaign: partnerships with like-minded projects and influencers;
Opening access to benefits and bonuses for UACatsDivision NFT holders.
Q3 2023
Web2 & Web3 synergy
UACatsDivision merch creation;
UACatsDivision charity merch sale and personalized merch drop to UACatsDivision NFT holders.